Xubuntu 16.04 Xenial Xerus out now. RAM usage Minimal vs Desktop
Before downloading the Desktop image of Xubuntu 16.04 take a look at these pictures.
Notice the RAM usage. Full Xubuntu Desktop is 270 MB while the Minimal Xubuntu setup is 192 MB. I'm not a math genius, but I can see what's going on here…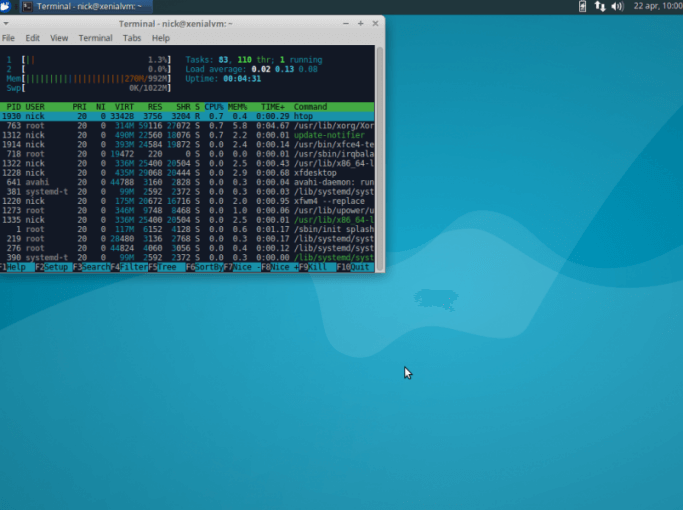 This is the mini.iso with Xubuntu Minimal installed.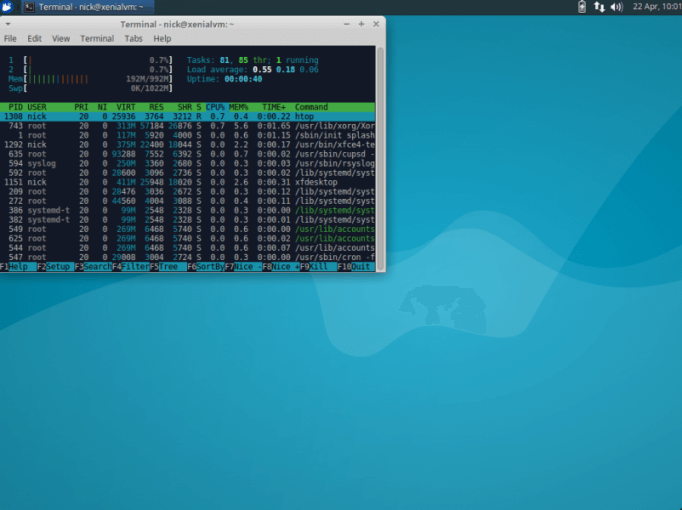 My choice
I have a notebook with 8 GB of RAM but this isn't a good reason to waste it. I think the Minimal Xubuntu 16.04 is a viable alternative, especially if you want to have proper control over the software you want (or don't want) on your system.
Download Links
How I did the test
Fired up a couple of identical Virtualbox  VMs.
Installed the systems using their respective ISO images.
Installed htop.
How to install the Minimal
To get the Xubuntu Minimal Setup you have to download the mini.iso and run the setup. After a few questions about localization, keyboard, download mirror locations and so on, you'll be asked to select what software you want to install. Make sure you keep the selected core stuff but also check the Xubuntu Minimal for installation.
If you check the Xubuntu Desktop entry, instead of the Minimal, you might get the "heavier" version regardless of this whole mini.iso procedure.
Note that you need an active internet connection to download the required packages while installing the OS.